2015 Casarena Owen's Vineyard Cabernet Sauvignon
00000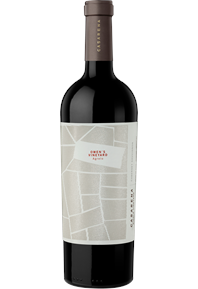 Wine Advocate 94
This is an old, balanced, traditional vineyard that yields wines with very good depth and natural balance. There is perfect ripeness here and a notable absence of those green pepper aromas that often mask the personality of many Cabernets. These old vines yield very concentrated juice and it shows in the tannins and acidity, which show in perfect harmony. The Wine Advocate December 2016
Single Vineyard Cab from the best block of an 80-year old pergola style
Cabernet vineyard planted with original vines.
WINERY BACKGROUND: Casarena is forging a different path from the other
wineries in Mendoza. Instead of searching for undiscovered terroirs in new
places like the Uco Valley, it is discovering the hidden gems in its home region
of Lujan de Cuyo—a place full of rich tradition, potential, and unique micro-

terroirs. Casarena has purchased as well as planted vineyards in several
distinctive sites, and they control all aspects of winegrowing and winemaking

in order to maximize the flavor expression of these terroirs.