2008 will go down as the best ever vintage for Champagne, and here is one of the most anticipated releases!
"…the 2008 is a Champagne that plays in three dimensions." 98+VM
2008 Dom Perignon 
$179 / $159.99 by the case (6)
#5 – Wine Spectator Top 100 of 2018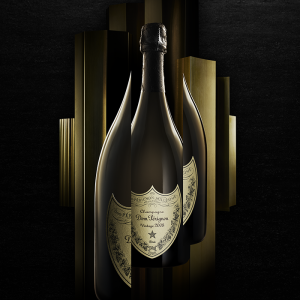 Vinous 98+ (Galloni)
The 2008 Dom Pérignon is fabulous, but quite remarkably, it was even more open when I tasted it a year ago. Bright, focused and crystalline in its precision, the 2008 is going to need a number of years before it is at its best. Lemon peel, white flowers, mint and white pepper give the 2008 its chiseled, bright profile. Several recent bottles have all been magnificent. What I admire most about the 2008 is the way it shows all the focus, translucence and energy that is such a signature of the year, and yet it is also remarkably deep and vertical. In other words, the 2008 is a Champagne that plays in three dimensions.
Wine Advocate 96+
The finest release of this iconic cuvée since the 1996 vintage, the 2008 Dom Pérignon wafts from the glass with an incipiently complex bouquet of Meyer lemon, green apple, dried white flowers and oyster shell, with only subtle hints of the smoky, autolytic aromas that have been such a prominent signature of recent releases. On the palate, the wine is medium to full-bodied, deep and complete, its notable flesh and amplitude controlled by incisive acids, with a youthfully exuberant but elegant mousse and a long, beautifully delineated finish. Considering the sheer size of this cuvée, it's a remarkable achievement and a fitting release with which to conclude Richard Geoffroy's tenure as chef de cave. Given the 2008's intensity and balance, I suspect purists will be anticipating later disgorgements with lower dosage and more time on the lees with particular enthusiasm. Tasted three times, with consistent results.
Wine Spectator 96
There's power to this graceful Champagne, with the vivid acidity swathed in a fine, creamy mousse and flavors of toasted brioche, kumquat, pastry cream, candied ginger and poached plum that dance across the palate. An underpinning of smoky mineral gains momentum on the lasting finish. Drink now through 2033.