Grunerfest
A celebration of Austrian Wine that featured special guest importer Klaus Wittauer and six of this winemakers. Guests experience eighteen different selections paired with a traditional whole hog roast.
Marathon Wine Dinner
An intimate dinner featuring 6 legendary 1991 California Reds including Dominus, Peter Michael Les Pavot, and Opus One paired alongside a special menu designed and executed by the head chef of Cary's Mayton Inn.
Marques de Murrieta Dinner
Highlighting wines thought to be among the most treasures in the world, including the,2003 Lopez de Heredia Tondonia Rioja Reserva Blanco, the 2011 Dalmau Reserva and the 1986 Castillo Ygay Blanco Gran Reserva Especial – This four course dinner featured the Jamon Iberico, a decadently nutty ham as well as a three course dinner expertly prepared to highlight these special wines.
With Amanda Schark of Skurnik Wines December 13th, 7pm at Saint Jacques


$150 per person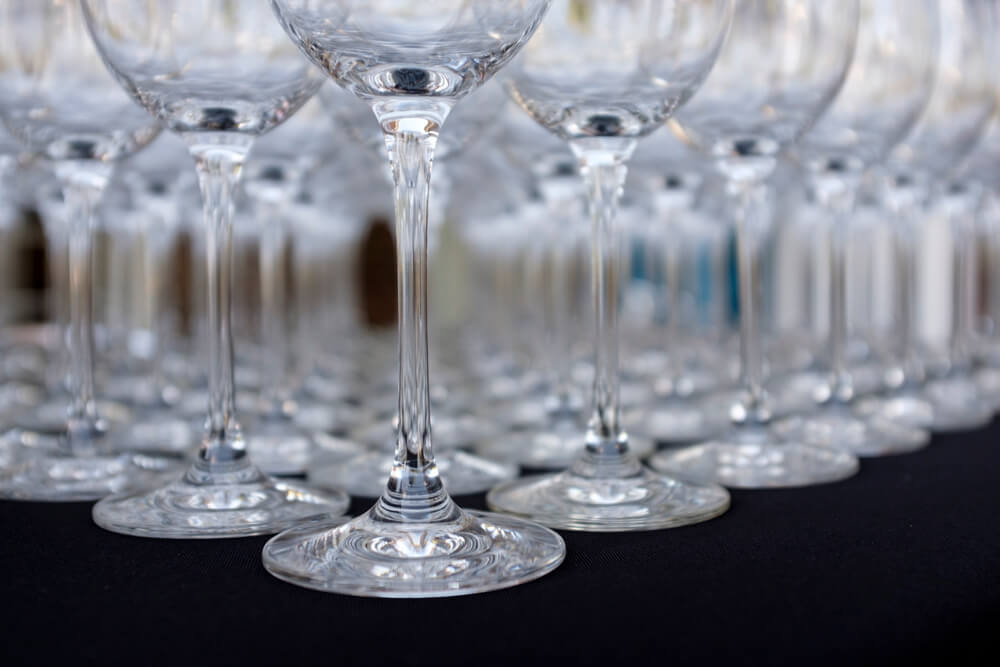 Hors d'ourvres
Blanc de Blanc
NV Gimonnet Blanc de Blanc
$49.99
Dry and seamless on the palate, offering juicy lemon, tarragon and ginger flavors and a deeper suggestion of buttered toast. Finishes on a zesty minerally note, with lingering spiciness and strong persistence.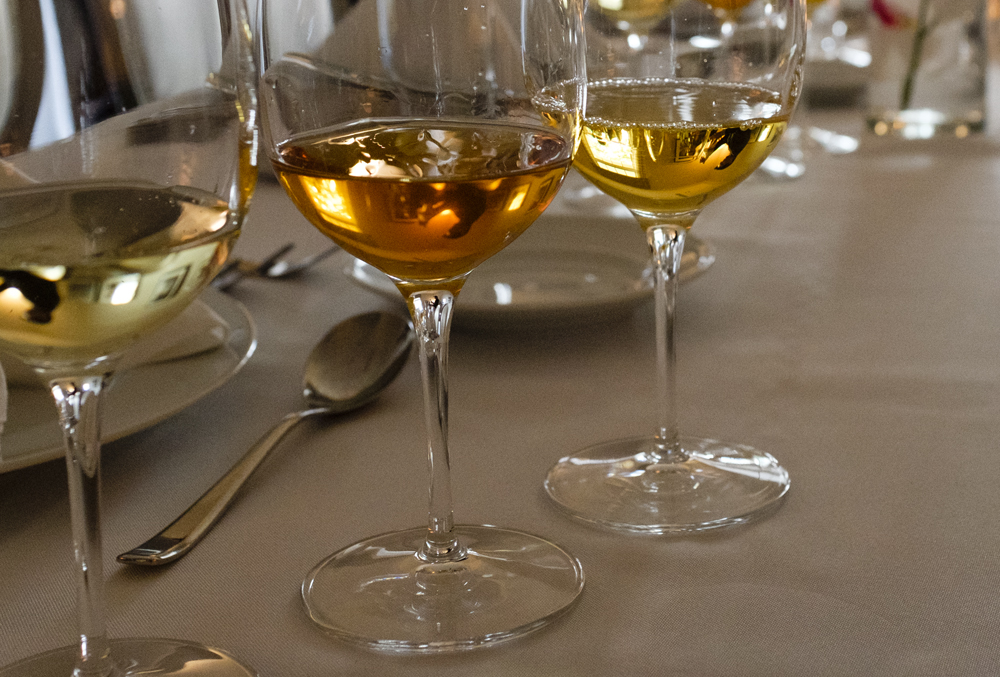 2nd Course
2012 Vilmart & Hebrart
2012 Vilmart Grand Cellier d'Or
$94.99
Vilmart's 2012 Grand Cellier d'Or is bold, racy and seductive, with all of the radiance of the vintage very much in evidence. Lemon confit, jasmine, vanillin, herbs and dried flowers are all pushed forward. Expressive and inviting, the 2012 will drink well with minimal cellaring.
2012 Marc Hebrart Noces de Crai
$99.99
Strikingly pure and delineated, the Noces de Craie shows the translucence that these sites in Aÿ are capable of. Sweet floral notes lift over the sublime finish.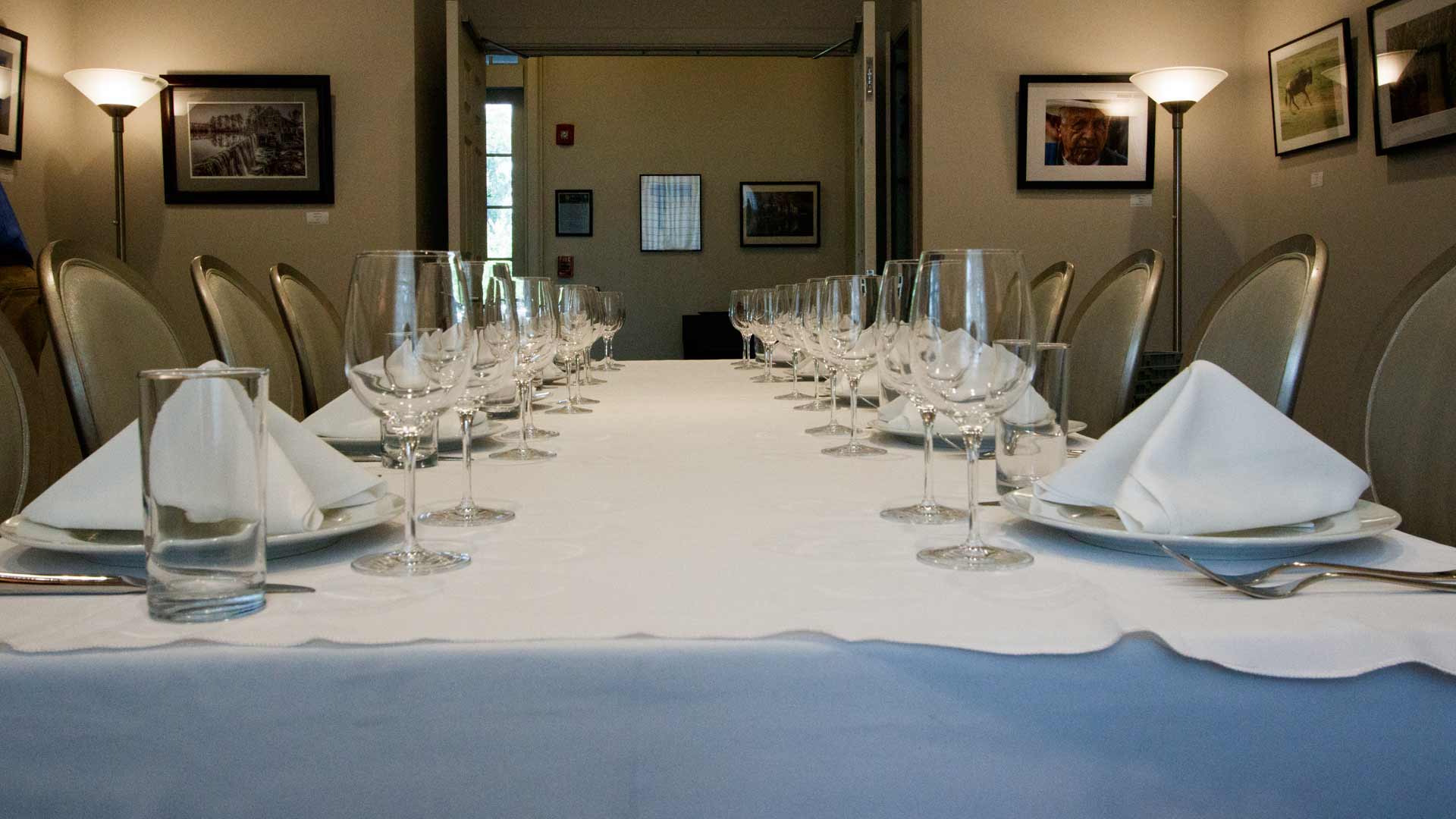 1st Course
Vintage Gimonnet
2008 Gimonnet Fleuron
$69.99
Large scaled, creamy and rich, the 2008 Brut Fleuron is super-expressive today. Chamomile, dried flowers and dried pear notes release from the wine's intensely aromatic bouquet. But it is the palate feel and overall intensity here that truly stand out. The 2008 spent a whopping six years on the lees, and that extended time in bottle comes through in the wine's intensity.
2010 Gimonnet Special Club
$89.99
This icon-wine of the Côte des Blancs is compelling and unusual in 2010, largely focused on its green elements (balsam, wintergreen) and florals (osmanthus and lilac) and less on its savor—which makes sense from 2010, an incisive but seldom generous year. Yet there is a curious warmth that emerges on the finish here, alongside an intricate minerality. In bud form now, this delicate chiseled wine is a masterpiece of sensual logic, not (yet) of revelry. And it tastes wonderful.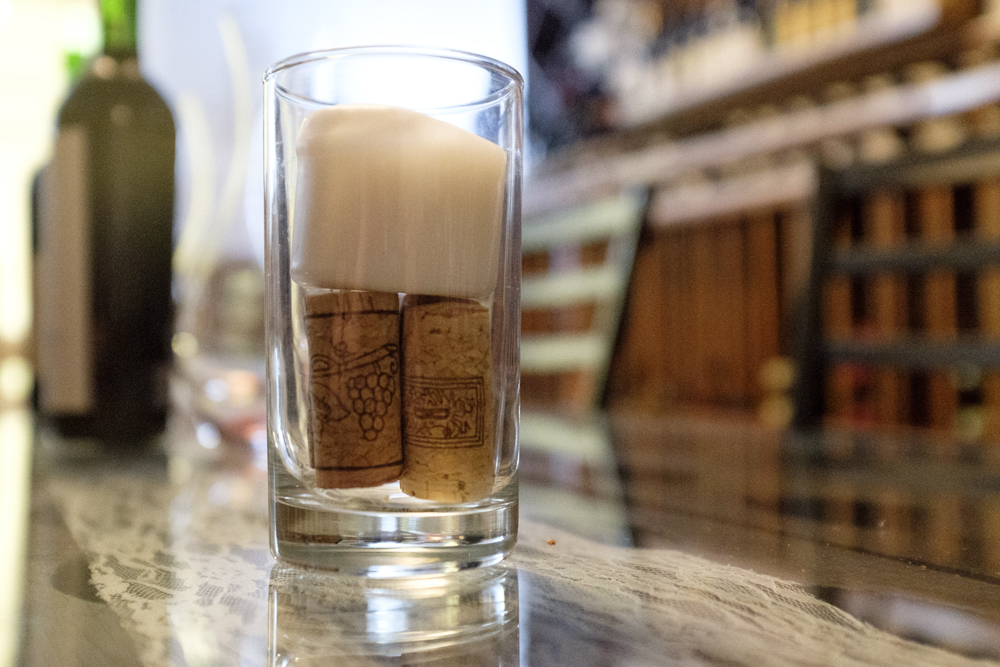 3rd Course
Brut Rose
NV Vilmart Brut Rose
$79.99
The NV Cuvée Rubis is pretty and nicely lifted, with plenty of cranberry, chalk and white flower nuances. Understated and polished to the core, the Cuvée Rubis is done in a brisk, taut style built on persistence and energy. Drink this understated, classy Rosé over the next few years. This release is based in 2012, with a touch of 2013. Dosage is 10 grams per liter.
NV Hebrart Brut Rose
$49.99
Light orange. Sexy raspberry and orange gelato aromas are lifted by white pepper and fresh rose. Silky and seamless on the palate, offering juicy citrus fruit and red berry flavors and a touch of chalky minerals. Nicely balances richness and vivacity, showing no rough edges. Closes supple, floral and long, with a toasty leesy note coming in late.
NV Gimonnet Rose de Blanc
$59.99
Again this is the Gastronome assemblage with 8% Bouzy Pinot Noir ('14 and '13). The balance—92% is 2014, and consists of 25.5% Chouilly (from the great Montaigu), 16.5% Cramant, 10% Oger, 9% Vertus and 32% Cuis (Croix Blanche, the most Riesling/Chenin like of the Cuis parcels). Disgorged 11/2016, it's remains a stylish gauzy Rosé that seeks to be delicate but is almost too expressive (!); the silvery herbal mineral lunges ahead of the pink fruit, which emerges on the finish and in the empty glass. I love it now, and wonder where it'll go. —Terry Theise
Pierre Gimonnet & Fils (CUIS)
Didier Gimonnet is the second generation of growers to direct this superb estate, with 28 hectares of holdings in grand and premier cru villages, predominantly in the Côte de Blancs. The winery is in the premier cru village of Cuis where Didier's family has been growing grapes since 1750. Pierre Gimonnet, Dider's Grandfather, started bottling estate champagnes in 1935. In addition to the 13.5 hectares in Cuis, Gimonnet owns 11 hectares of chardonnay vines in the grand cru villages of Cramant and Chouilly, plus another hectare in Oger and two in Vertus. Gimonnet also owns half a hectare of pinot noir, split between the grand cru of Aÿ and 1er cru of Mareuil-sur Aÿ
The high percentage of old vines at this estate sets it apart in a region suffering from a plethora of very young vineyards. Seventy percent of Gimonnet's holdings are over 30 years old, of which some forty percent are over 40 years old, with 100+ year old vines in the lieux-dits of Le Fond du Bateau, planted in 1911, and Buisson planted in 1913, both in the Grand Cru village of Cramant.
Region: Côte des Blancs
Premier cru sites in Cuis and Mareuil-sur Aÿ
Grand crus in Cramant , Chouilly, Oger, Vertus, Aÿ,
Total vineyard holdings: 28 hectares
Annual production: 20,000 cases
Vines: 98% chardonnay, 2% pinot noir
Vilmart & Cie (RILLY-LA-MONTAGNE)
Vilmart & Cie. is not only one of the greatest grower-estates in Champagne, but one of the finest champagne producers of any type in the region." -Peter Liem, Champagneguide.net

"Vilmart & Cie. traces its history back to 1890, when it was founded by Désiré Vilmart, and from the beginning, Vilmart & Cie. has always been a récoltant-manipulant, making champagne exclusively from estate-owned vines. Since 1989 the estate has been in the hands of Laurent Champs, the fifth generation of the family to take the helm of the house.

The majority of Vilmart's 11 hectares of vines lie in Rilly-la-Montagne, although there are a few plots just over the border in the neighboring village of Villers-Allerand. Vilmart is a member of Ampelos, an organization that promotes organic and sustainable viticulture, and Champs has never used any herbicides or chemical fertilizers since taking over the estate. All of the vineyards are planted with cover crops and plowed, and Champs enjoys an additional advantage in that his parcels are relatively large-only 12 different parcels over 11 hectares-meaning that he is more protected from contamination by chemical treatments in neighboring plots.
Region: Montagne de Reims
Premier cru sites in Rilly-la-Montagne and Villers-Allerand
Total vineyard holdings: 11 hectares
Annual production: 8,500 cases
Vines: 60% chardonnay, 36% pinot noir, 4% pinot meunier
Marc Hébrart (MAREUIL-SUR-AY)
"Marc Hébrart may not be the "best" grower in Champagne, but no one is better." TT

Peter Liem writes of Champagne Hébrart on Champgneguide.net: "Hébrart's wines have a broad appeal: if you like to think about your wines, they're intellectually engaging enough to satisfy you; on the other hand, if you're just looking to drink, they're simply delicious. The wines are full and generous without being weighty, complex and soil-driven without being demanding. Overall, the entire range is of consistently high quality, and represents excellent value for the money."

Undeniably, Mareuil should belong to the grand cru villages. Most of the vineyards reach almost the same quality as those of Aÿ. In their youth, what may distinguish a Mareuil wine from an Aÿ wine is a hawthorn-like flowery bouquet. On aging, the wines become practically impossible to tell apart. -Richard Juhlin, 4000 Champagnes
Region: Vallée de la Marne
Premier cru sites in Mareuil-sur-Aÿ, Avenay, Val d'Or and Bisseuil
Grand cru sites in Aÿ, Avize, Chouilly, Oiry
Total vineyard holdings: 15 hectares
Annual production: 5,800 cases
Vines: 25% chardonnay, 75% pinot noir